Image
80+ Years of Quality Lawn Care in McKeesport
What kind of problem are you having? Select all that apply.
Lawn Care in McKeesport
As a family-owned and operated lawn care company, our customers are also our neighbors. We strive to make sure that you receive the best lawn care services possible. We would never offer any treatments or services that we wouldn't want in our homes. All of our services are tailored to your lawn's individual needs and are affordable, so you can get the care you need without emptying your wallet. 
When you partner with us for lawn care in Mckeesport you can expect:
A thorough inspection of your property to identify diseases, weeds, or pest in your lawn
Customizable treatment options to meet your lawn's specific needs.
Family-friendly products to grant you peace of mind.
Regular follow-up visits to make sure your lawn stays beautiful all year long. 
Services backed by 80 years of experience
Image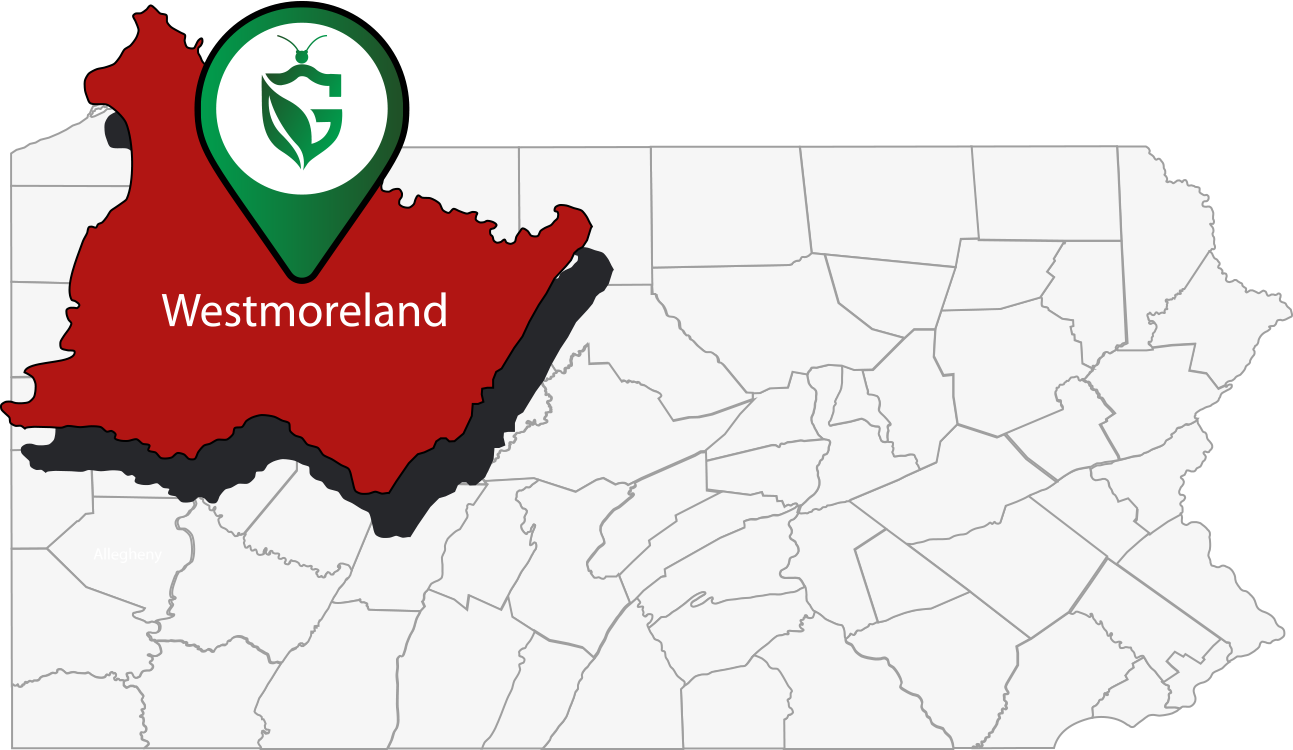 Additional Services for Comprehensive Lawn Care
Maintaining a healthy lawn is a difficult, time-consuming task. Here at D-Bug, we understand how frustrating it can be. Our lawn care specialists work hard to give you a lawn you can be proud of. We offer specialized treatment plans to keep your yard looking its best all year long!
Want to keep your lawn looking its best all year long? Having a well-kept lawn can raise the value of your home, that is why we offer additional services. Along with our regular lawn care services, our additional lawn treatments will take your lawn to the next level.
In addition to our basic services, we also offer:
Lime Applications
Lawn-aeration
Overseeding
Grub Control
Fungicide Application
Mole and vole treatments
Flea and tick control
Crabgrass prevention
More!
Weed Control in McKeesport
Weeds can be tough to deal with. Luckily, D-Bug has over 80 years of experience dealing with difficult weeds. Our products for weed removal are proven to be effective on even the toughest of weeds. Get ready to relax this weekend knowing all of your weeds will be taken care of.
Our weed control in Mckeesport includes:
A thorough inspection of your yard to identify weeds and the best treatment options.
Products and methods of weed control that are low risk and safer for you and your family.
A customized treatment plan based on the unique needs of your property
Treatments designed to remove and prevent weeds from returning to your lawn
100% satisfaction guarantee - if you aren't happy with your results, a technician will return to your property and retreat at no additional cost to you!
What's more, new customers receive a free soil test when they sign up for our recurring lawn care program! Get complete care for a beautiful lawn year-round. 
Locally Owned and Operated
Finding a lawn care company that tailors to your lawn's exact needs can be tough. As a locally owned and operated lawn care company, we want to provide our neighbors and community with the best service possible. Our technicians are equipped with the knowledge and experience to treat your yard, so you can get back to enjoying it!
Need Lawn Care Around McKeesport?
We offer lawn care in the following cities around McKeesport:
Our Guarantee
Should pests persist in between scheduled treatments, simply let us know and we'll re-service your home for no additional cost to you. That's our guarantee to you!
Image