Image
The Best Pest Control in Somerset For 80+ Years
What kind of problem are you having? Select all that apply.
Pest Control in Somerset
As D-Bug Pest Control has been locally-owned since 1939, we know local pests in our area first-hand. Our team of highly trained, Quality Pro-certified exterminators in Somerset are trained to eliminate an array of different species of bugs — there's no infestation that's too big for us to handle. We promise to treat you like family and ensure your home is just as safe — if not safer — than before. After all, it's our satisfaction guarantee! We provide a 30-day warranty with all of our pest control services in Somerset, which means we will re-treat your home for free if you see pests again within 30 days of initial service. Did you know D-Bug Pest Control also offers professional lawn care in Somerset? Learn how our LawnGuard treatment can restore your yard. Reclaim your home and lawn today! 
Image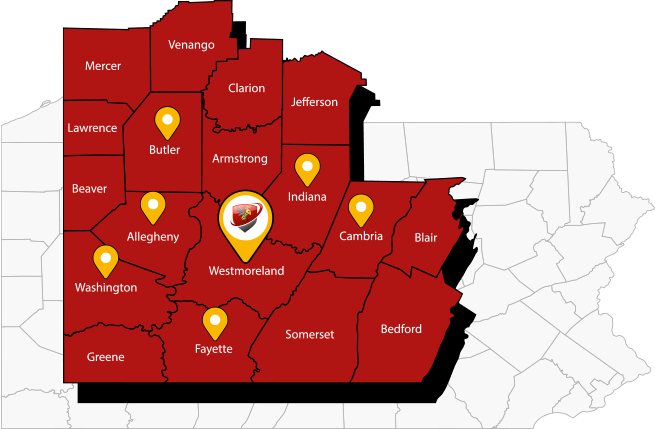 Let Us Eliminate Your Pests—For Good!
While do-it-yourself pest control treatments may work for the time being, they don't usually prevent infestations from returning. Let the pest professionals at D-Bug Pest Control eliminate your infestation while simultaneously preventing future ones from occurring. When you partner with us for a recurring pest control plan, we will protect your home from the following bugs all year-round:
Ants
Spiders
Earwigs
Bees
Wasps
Flies
Centipedes
Crickets
Roaches
Beetles
Silverfish
And more!
Contact Us Now For A Free Quote
Get Year Round Protection With Our Protection Plan
After eight decades in the pest control industry, we at D-Bug Pest Control developed an all-inclusive, stress-free recurring pest control treatment plan that eliminates pests once and for all. Our Home Guard Package starts at only $28/month and guarantees your home will be yours again—for good. With our pest control services in Somerset, you can expect:
Bi-monthly visits where we treat and inspect your home preventatively  
Scheduled follow-up appointments to ensure total protection of your home
Excellent customer service by our Quality Pro-certified exterminators
Prompt service and transparent communication throughout the entire process
100% satisfaction guaranteed — if pests return in between visits, just let us know and we will return to treat your home at no additional cost!
Rodent Control in Somerset
Your home should be where you feel most relaxed and at peace. However when mice and rats sneak indoors, your home quickly goes from peaceful to stressful. Worse still though, an infestation is a threat to your family's well being, making rodent control in Somerset a must have! With more than 80 years of experience across Western Pennsylvania, we're the team you trust when you need to get rid of rats and mice for good. Your home and family deserve nothing but the best, so book your inspection today!
Our rodent control includes:
A top-to-bottom home inspection from a local exterminator.
Custom-designed rodent removal plans.
Strategic placement of bait and traps in and around your home. 
Removal of all rodent entry points to prevent future infestations. 
Follow-up inspections to make sure rats and mice don't come back.
And more!
Prevent Rodent-Borne Disease
More than any other household pest, rodents are capable of making you and your loved ones seriously ill. In Pennsylvania, rodents are known to carry diseases like Hantavirus, Typhus, Salmonella, and even Plague! Keep those closest to you safe and healthy with a rodent control plan you can count on!
Our Guarantee
Should pests persist in between scheduled treatments, simply let us know and we'll re-service your home for no additional cost to you. That's our guarantee to you!
Image