Image
80+ Years of Pest Control in Uniontown
What kind of problem are you having? Select all that apply.
Pest Control in Uniontown
Pests can strike at any time, and what they leave behind can contaminate your living space. They can be a serious threat to your mental and physical health, so it's best to contact an experienced pest control company like D-Bug to get the job done right. By attempting DIY pest removal, you could actually waste more time and money, and therefore do more harm than good to your home. We deal with pests including: 
Ants
Spiders
Earwigs
Stinging insects 
Rodents 
Mosquitos 
Roaches
And more!
Image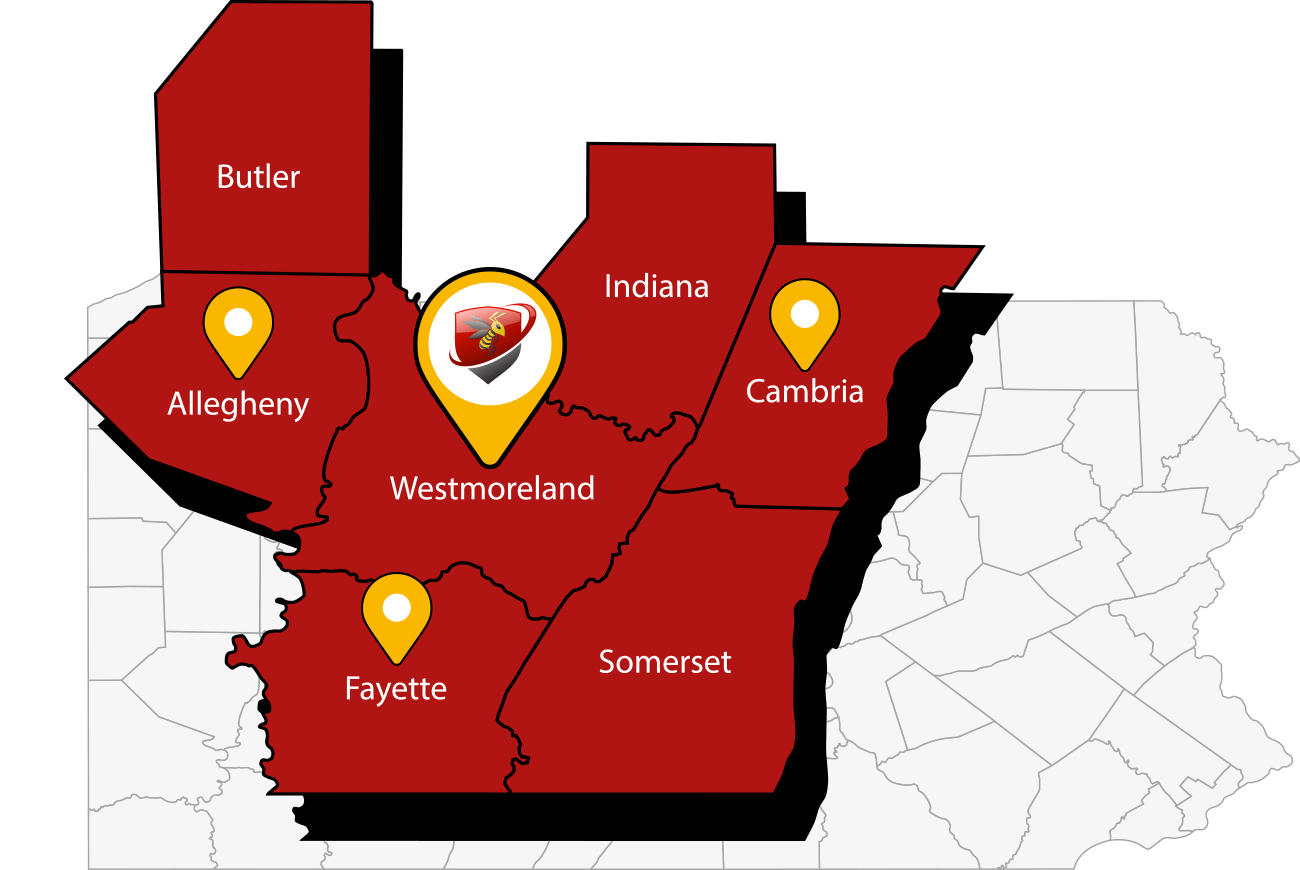 Pest Control Done Right
Your satisfaction is our main focus, so you can rest assured knowing that you're in good hands during your inspection, and every moment thereafter. When you choose our expert exterminators for pest control in Uniontown, they will provide: 
100% satisfaction, guaranteed.
Top-of-the-line customer service from our highly-skilled team.
Quick service when an issue arises, so you are never left waiting. 
Long-lasting, effective solutions with our bi-monthly treatments.
Your First Treatment: On Us
You might be thinking that this is too good to be true, but rules are meant to be broken. There are many ways we can thank you for choosing us for your pest removal needs, but we want to give you something to get started. Your first treatment is on the house when you upgrade to our Home Guard Package! When you experience our services, you'll never have to think twice about who to call in the event of an infestation. If you are not happy with any of our services, let us know and we will come back to re-treat your home at no additional cost. Let the local experts give you the pest-free home you deserve!
Our Guarantee
Should pests persist in between scheduled treatments, simply let us know and we'll re-service your home for no additional cost to you. That's our guarantee to you!
Image