Image
The Best Lawn Care in Indiana, PA, For 80+ Years
What kind of problem are you having? Select all that apply.
Lawn Care in Indiana, PA
A lot of homeowners don't know how much time it takes to create a healthy, green yard — especially when they'd rather relax in it. Let the lawn care experts at D-Bug Pest Control take lawn care off your to-do list. Our highly trained Lawn Guard specialists will craft a personalized treatment plan to ensure you get a healthy, green lawn in every season!
Lawn care is more than just watering and cutting a lawn. It takes a great deal of time, energy, and expertise to properly take care of the lawns in Indiana, Pennsylvania — especially considering the unpredictable weather. Let the Lawn Guard experts who do this for a living handle your lawn care in Indiana. We at D-Bug Pest Control offer over 80 years of professional knowledge and experience through our highly trained team of local lawn care experts.
Image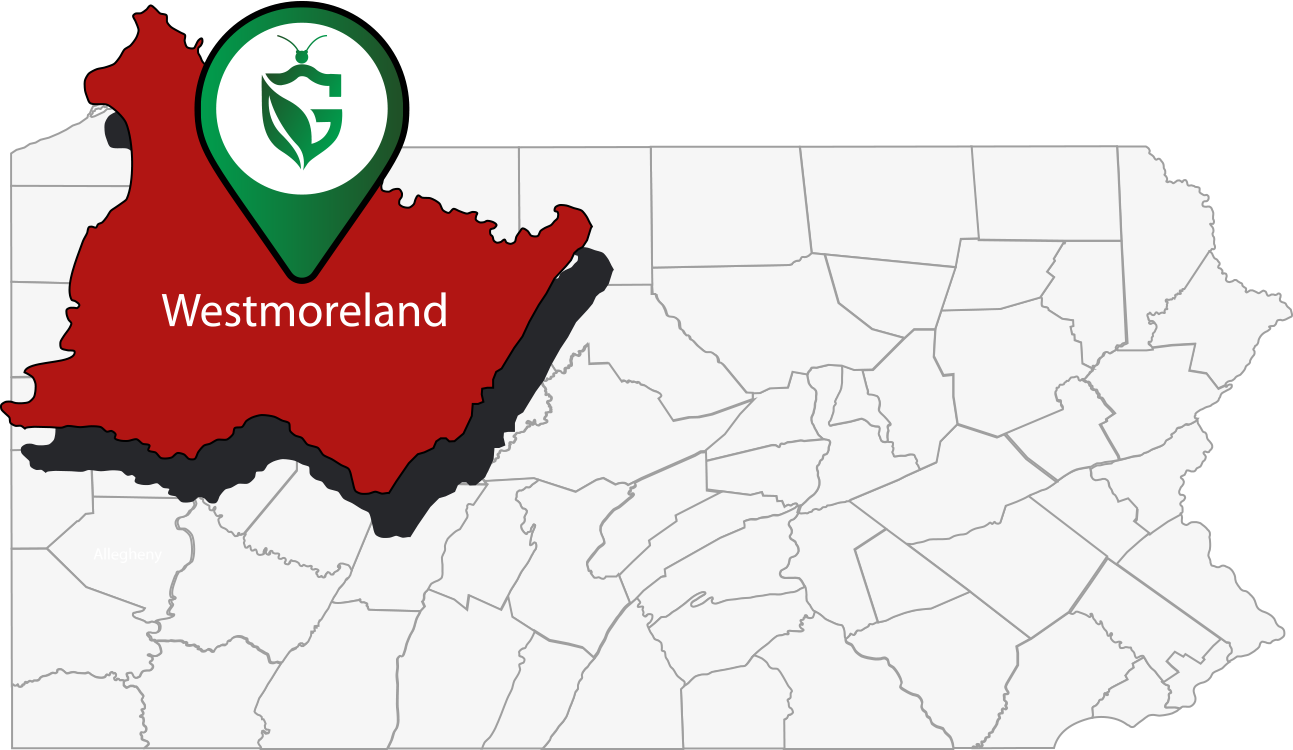 Serving Our Community Since 1939
When you team up with D-Bug Pest Control for your lawn care needs in Indiana, Pennsylvania, you can count on long-lasting results, no matter the time of year. With more than 80 years of experience providing services to our neighbors in Indiana, we've carefully developed a lawn care regimen that will make your lawn as happy and healthy in every season. Additionally, we offer professional pest control services in Indiana, helping remove and prevent pests from inhabiting your home. When you partner with D-Bug Pest Control for your lawn care in Indiana, you can expect:
A detailed, 50-point inspection of your lawn to correctly identify diseases and pests. We will evaluate the current state of your lawn and create a personalized treatment plan based on our initial analysis.
The use of family-friendly products, since we treat your family as safe as we do our own. Once we create a customized lawn treatment plan, we'll treat your lawn using a combination of fertilization, herbicides, fungicides, and more.
Follow-up visits, because we understand the key to long-lasting results is ongoing care. We'll return to treat your lawn several times throughout the year, customizing our treatments to the seasons and issues your lawn is facing at that time.
Get Expert Fertilization, Weed Control, & More!
Just like the human body, lawns are extremely complex living organisms that need consistent care and nutrients in order to stay healthy and ward off diseases. Here at D-Bug Pest Control, we have studied the science of lawn care, and we know exactly what your grass needs to be healthy and thriving all year round. When you sign up for one of our lawn care programs in Indiana, your lawn will receive everything it needs to remain healthy, including:
Fertilization
Weed Control
Grub Control
Tick Control
Fungicide Treatments
Lime Application
Overseeding
Aeration
Landscaping
Soil Testing
And more!
Weed Control in Indiana, PA
At D-Bug Pest Control, we believe in providing long-lasting results. That's why our weed control service includes ongoing monitoring to ensure that your lawn remains weed-free even after the initial treatment. Our team will regularly assess your lawn, identify any new weed growth, and take immediate action to prevent weeds from germinating and spreading. With our proactive approach, you can maintain a pristine lawn all year round.
In Indiana, Pennsylvania, there are several common persistent weeds that can wreak havoc on your lawn. Some of these include:
Dandelions
Crabgrass
Clover
Purslane
Nutsedge
Remember, a weed-free lawn starts with the right treatment and ongoing maintenance. Let us take care of your weed control needs so you can enjoy a picture-perfect lawn all year long.
Let Us Create a Backyard You Love
Don't waste any more time working in your yard when you can spend it relaxing. Hand over your lawn care responsibilities once and for all to D-Bug Pest Control and we'll make sure to do all of the heavy lifting. All you'll have to do is sit back, relax, and enjoy the beautiful backyard we've created for you!
Our Guarantee
Should pests persist in between scheduled treatments, simply let us know and we'll re-service your home for no additional cost to you. That's our guarantee to you!
Image