Image
The Best Lawn Care in Johnstown For 80+ Years
What kind of problem are you having? Select all that apply.
Lawn Guard in Johnstown
Are you ready for the luscious lawn of your dreams without all the effort it takes to maintain? Let the experts at D-Bug Pest Control do the heavy lifting for you - all you have to do is sit back, relax, and enjoy your beautiful lawn!
With Johnstown's harsh winters and hot summers, taking care of your lawn can be a temperamental job. If you're tired of being stuck in a cycle of trying to figure out what your yard wants and needs, we are here to help! As a locally-owned company, D-Bug Pest Control has the experience and expertise to care for your yard every season, giving you a beautiful and healthy lawn all year round. D-Bug also offers year-round pest control in Johnstown, providing the same excellent service we dedicate to our lawn care. We use family and pet-friendly products, so you can safely enjoy your beautiful property with your family no matter what the weather!
Image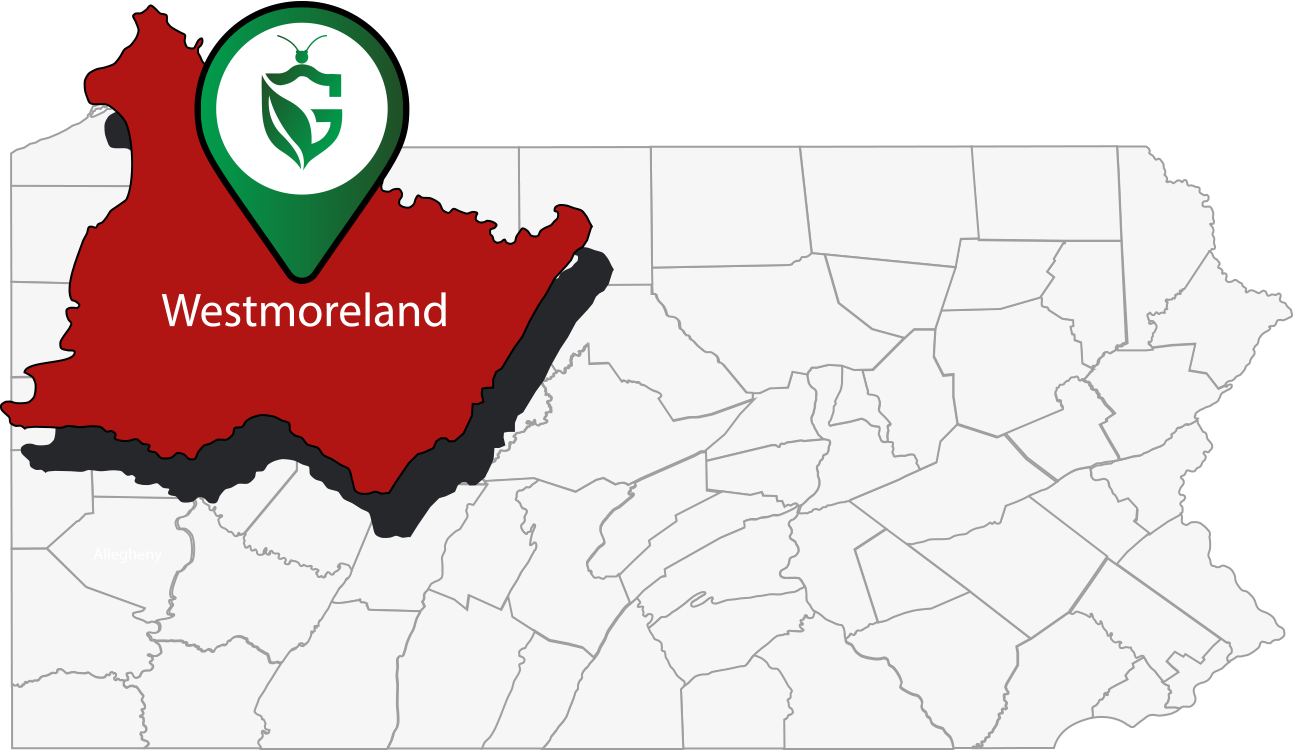 Residential Lawn Care Service in Johnstown
Our lawn care technicians undergo intensive training to give them the tools they need to help your yard thrive. Add that to over 80 years of experience offering quality Johnstown lawn care services, and you can bet that our team has got what it takes to give you healthy, green grass that will be the envy of the street! When you partner with us for your Johnstown lawn care needs, you will receive:
A customized treatment plan - The best way to get lasting lawn care results is to assess your lawn's health so you can address its unique needs. We do this by carrying out an initial inspection and then formulating a custom plan to give your lawn the care and nutrients it needs to thrive.
Family and pet safe products - We use effective and low-risk products to give you great results without having to compromise on the health and safety of your loved ones.
Lasting results - We utilize a recurring service model to help keep your lawn in tip-top shape all year long, giving your lawn what it needs to look its best no matter the season!
New Customers Receive A Free Soil Treatment
Customized Lawn Treatments To Tackle Any Problem
We know how complex lawn care can be, having to balance soil health with wildlife issues, plant disease, moisture problems, weed spraying, and more. Luckily, our team of lawn technicians has the knowledge and skill to tackle all of this and more, leaving your lawn looking great and feeling good! Our customized lawn treatment plans are designed to address your yard's unique needs through a variety of services, including:
Aeration
Fertilization
Soil testing
Lime application
Fungicide treatment
Weed control
Grub control
And more!
When it comes to quality lawn care in Johnstown, the choice is clear. Give D-Bug Pest Control a call today to partner with us for all of your lawn care needs!
Weed Control in Johnstown
Weeds aren't just unsightly—they also negatively impact the health of your grass by stealing resources like water, nutrients, sunlight, and space. This leads to an unhealthy lawn that's patchy, thinning, and even more susceptible to drought and disease. Instead of painstakingly pulling individual weeds or accidentally killing your grass with store-bought products, trust our weed control in Johnstown. We eliminate existing weeds while preventing new ones from sprouting to keep your yard weed-free all year long.
Our weed control in Johnstown includes:
An evaluation to identify the types of weeds present.
Tailored treatment based on your lawn's current conditions.
Family-friendly products that are tough on weeds, not your loved ones.
Preventative solutions to stop weeds from germinating.
Recurring visits to ensure weeds don't get the chance to flourish.
Looking for Lawn Care Around of Johnstown?
We also provide lawn care in the following cities surrounding Johnstown:
Our Guarantee
Should pests persist in between scheduled treatments, simply let us know and we'll re-service your home for no additional cost to you. That's our guarantee to you!
Image