Image
The Best Lawn Care in Pleasant Hills
What kind of problem are you having? Select all that apply.
Lawn Care in Pleasant Hills, PA
One of the best parts of living in Pleasant Hills, is our exposure to all four seasons. However, the transition between freezing winters and hot summers can take a toll on the overall health of our lawns. That's why our lawn care services in Pleasant Hills were developed with our unique climate in mind. By teaming up with D-Bug, you can rest assured knowing your lawn will receive exactly what it needs when it needs it.
What sets us apart from our competitors? Our Lawn Guard lawn care treatments are customized to meet your individual needs. We are proud to provide specific services to each yard instead of the same treatment for everyone. Some of our Lawn Guard lawn care treatments include:
Fertilization
Weed Control
Grub Control
Tick Control
Fungicide Treatments
Lime Application
Overseeding
Aeration
Landscaping
Soil Testing
And more!
Image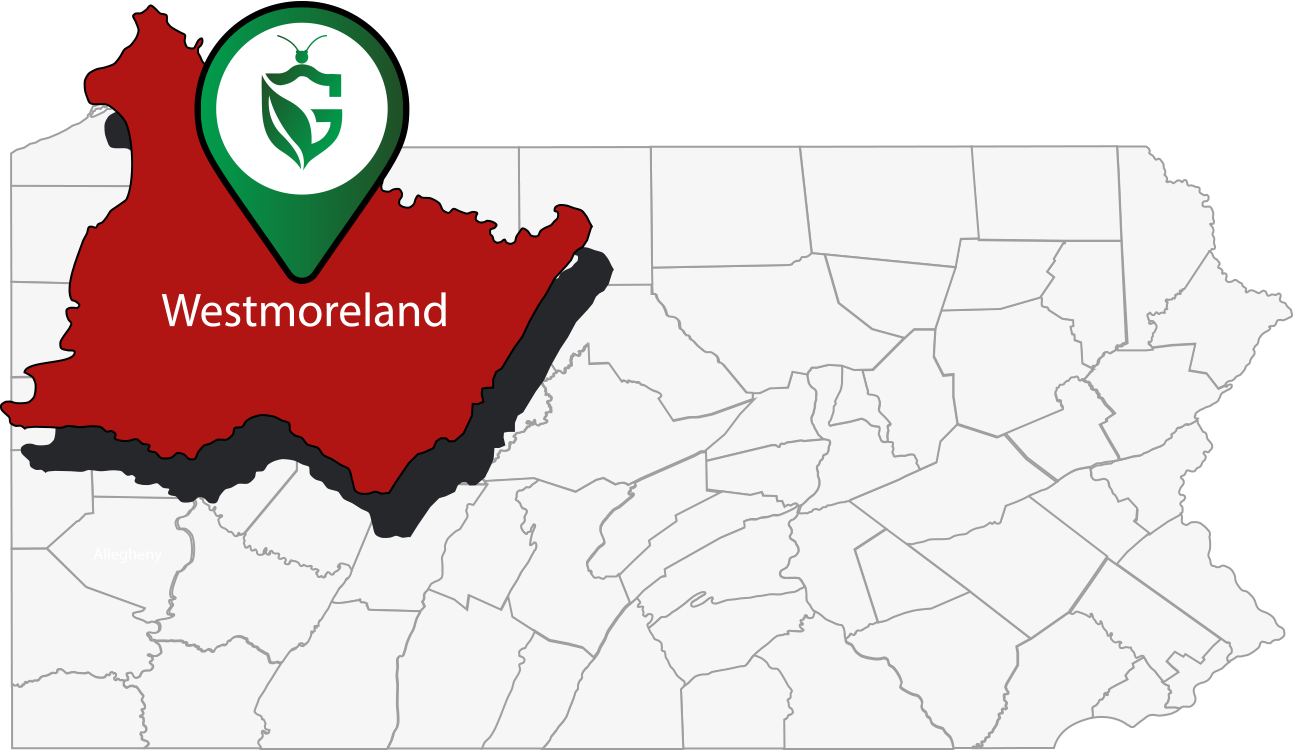 Get Effective Results With Family-Friendly Treatments
We understand that no two lawns are the same which is why we will never treat them as such. All of our Pleasant Hills lawn care technicians go through intensive training to ensure that when they arrive at your home, they are equipped with the knowledge and resources necessary to properly treat your lawn. They always take the time to fully understand the unique problems your lawn is experiencing as well as any personal concerns you may have before they perform any kind of treatment. 
When you choose us as your trusted lawn care company, we will:
Inspection to search for problems involving pests, termites, signs of moisture or leaking, wildlife issues, plant diseases and more.
Design a custom treatment plan based on your lawn's specific needs.
Treat your lawn with family-friendly products for your peace of mind.
Return on a recurring basis for optimal, long-lasting results
GET A BEAUTIFUL LAWN FROM D-BUG WITH 80 YEARS OF EXPERIENCE!
Weed Control in Pleasant Hills
Are persistent weeds taking over your lawn in Pleasant Hills, PA? Look no further than D-Bug Pest Control for all your weed removal service needs. With our environmentally friendly weed treatments, year-round weed control, and ongoing monitoring, we guarantee to get rid of weeds and keep them from coming back.
Trust our lawn weed service to provide you with the best weed control in Pleasant Hills by providing the following:
Ongoing monitoring to prevent weeds from germinating in the future. 
Year-round weed control to keep your lawn free from weeds in every season.
EPA-approved herbicides that are safe for your family, pets, and the environment. 
Pre- and post-emergent weed control to prevent new weeds from germinating and also target existing weeds to ensure they are completely eliminated.
Bed weed control to target weeds growing in flower beds, vegetable gardens, and other landscaped areas.
Don't let weeds take over your lawn. Contact us today for reliable and effective weed control in Pleasant Hills. Let us transform your lawn into a weed-free paradise that you can enjoy all year round.
A Family-Friendly Approach To Lawn Care - 8 Decades of Experience!
After over eight decades of servicing our local community, we have figured out what products and techniques work best for lawn care in our area. As a family-owned company, we know how important your loved ones are to you. We always keep your family in mind when we perform our service. That's why we always use low-risk products. We would never treat your lawn with something we wouldn't use on our own lawns. 
Need Lawn Care Around Pleasant Hills?
We offer lawn care in the following cities around Pleasant Hills:
Our Guarantee
Should pests persist in between scheduled treatments, simply let us know and we'll re-service your home for no additional cost to you. That's our guarantee to you!
Image