Image
The Best Lawn Care in Latrobe For 80+ Years
What kind of problem are you having? Select all that apply.
Lawn Care Services in Latrobe
Obtaining and maintaining a healthy green lawn requires a lot of attention. With everything else going on in your life, it can be hard to set aside the time necessary to achieve this. At D-Bug Pest Control, we do the hard work so you don't have to. With our Lawn Guard lawn care services in Latrobe, you'll have a lawn you can be proud of!
As a community-based and family-owned company, our customers are also our neighbors. We never perform any service or use any product that we wouldn't use on our own lawns. Our top priorities are your safety and satisfaction. After all, we have been serving the Latrobe community for over 80 years!
Image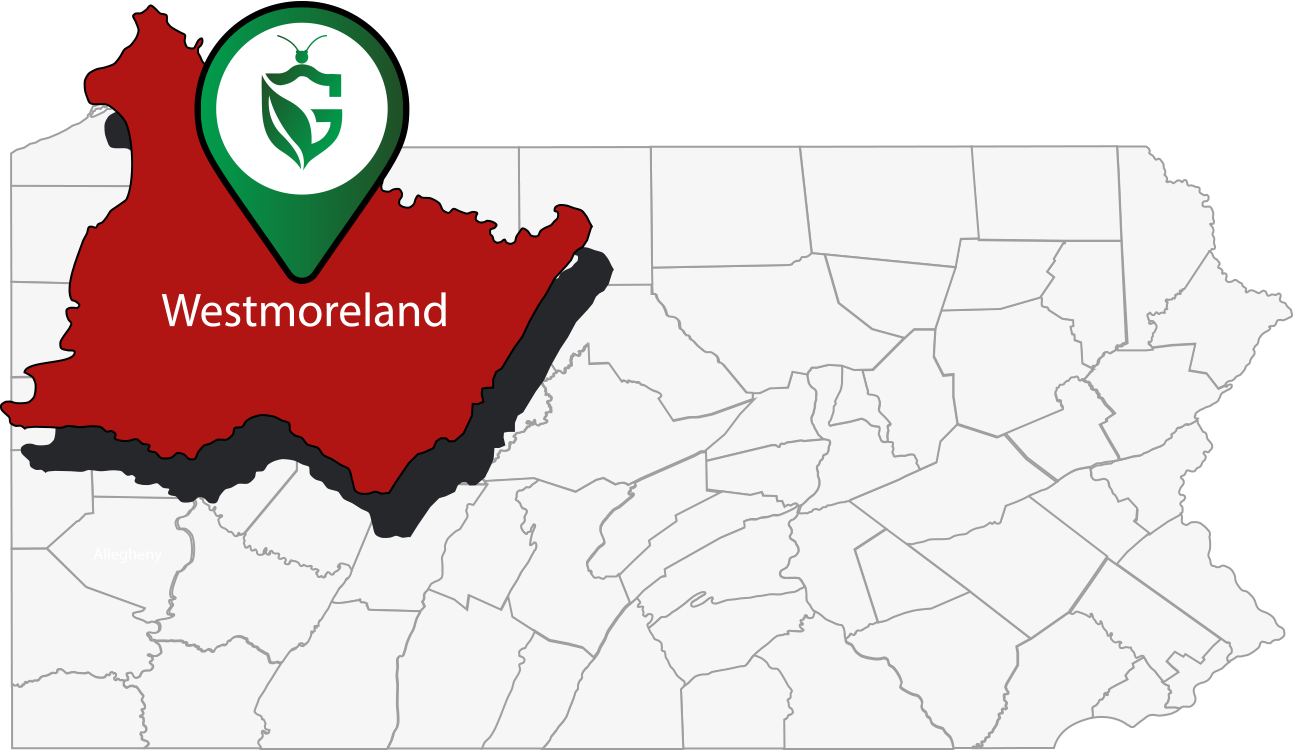 Lawn Care in Latrobe
One of the things we love most about living in Pennsylvania is the weather. We are so lucky to experience all four seasons, but the flux in temperature can make lawn care in Latrobe a tricky task. That's why you should partner with the experts here at D-Bug for your lawn care service in Latrobe. All of our lawn technicians are highly trained and have the knowledge to solve all of your Latrobe lawn care problems. Our Latrobe lawn treatment services improve the overall health of your grass so your lawn looks its best regardless of the season!  
D-Bug Pest Control also offers pest control in Latrobe, treating a variety of indoor and outdoor pests. Reclaim your home and protect your family from pesky pests with our efficient, eco-friendly pest treatments! 
Customized Lawn Treatments For Every Lawn
Unlike other companies, we recognize that no two lawns are the same and that they do not all require the same kind of treatment. That's why we never treat them as such! Our lawn care services in Latrobe are always customized to satisfy the unique needs of your lawn. We offer a variety of specific treatments like fertilization, weed spraying and control, lawn aeration, and soil testing to ensure that whatever your lawn needs, we're giving it. When you team up with us for your Latrobe lawn care services, we always include:
A thorough inspection of your home and lawn.
Identification of problematic pests, wildlife, plant diseases, and more.
The development of a custom treatment plan.
Treatments using family-friendly products.
Recurring follow-up visits for long-lasting results.
Weed Control in Latrobe
Weeds can do a number on your home's curb appeal, but with their tough roots and rapid growth, getting rid of them completely can be tricky on your own. Luckily, D-Bug pest control is here to help! Our weed control services in Latrobe tackle even the most persistent weeds, giving you a weed-free yard that will be the envy of the neighborhood!
Sign Up For A Free Soil Test Today
Let The Experts Restore Your Weed-Free Lawn
With more than eight decades of experience offering quality weed control in Latrobe, the expert lawn technicians at D-Bug Pest Control have what it takes to tackle even the most tenacious of weeds. If you are ready to hang up your weed-wacker and reclaim your weekends, D-Bug is ready to help! Our Latrobe weed control services include:
Low-risk product applications - We know how important your family is to you. That's why all of our Latrobe weed control services use family-friendly products that are safe for use around children and pets.
Preventative and reactive weed control - Whether you want to eliminate existing weeds or prevent new ones from popping up, our Latrobe weed control services are designed to do both, giving you fast-acting and long-lasting relief from unsightly weeds. 
Customizable lawn care add-ons - Why pay for lawn care you don't need? Our customizable lawn care packages allow you to supplement your weed control services with grub control, aeration, and more, giving your lawn exactly what it needs without charging you for what it doesn't. 
Additional Services to Keep Your Latrobe Yard Looking Its Best
Effective lawn care requires expert knowledge and comprehensive service options, making finding a lawn care company with the talent and experience to build your dream lawn a must. Here at D-Bug Pest Control, we offer just that! Our add-on lawn services are designed to give your lawn exactly what it needs to thrive, including: 
Lime application
Lawn aeration
Over-seeding  
Grub control
Fungicide application
And more!
If you're ready to get your Latrobe lawn looking and feeling its best, give D-Bug Pest Control a call today at 724-221-9636!
Our Guarantee
Should pests persist in between scheduled treatments, simply let us know and we'll re-service your home for no additional cost to you. That's our guarantee to you!
Image