Image
The Best Lawn Care in Murrysville For 80+ Years
What kind of problem are you having? Select all that apply.
Lawn Care in Murrysville
Since D-Bug is a family-owned and community-based company, we recognize that our customers are also our neighbors. We make it a priority to keep you and your family safe while also providing the best Murrysville Lawn Guard services possible. We utilize family-friendly products during treatment because lawn care should never be dangerous. Every product we use on your lawn is one we would feel comfortable using on ours -- as it should be. 
We have been trusted with pest control and lawn care in Murrysville for over eight decades! When you partner with D-Bug, you can feel confident knowing you are receiving the best treatment possible.
Image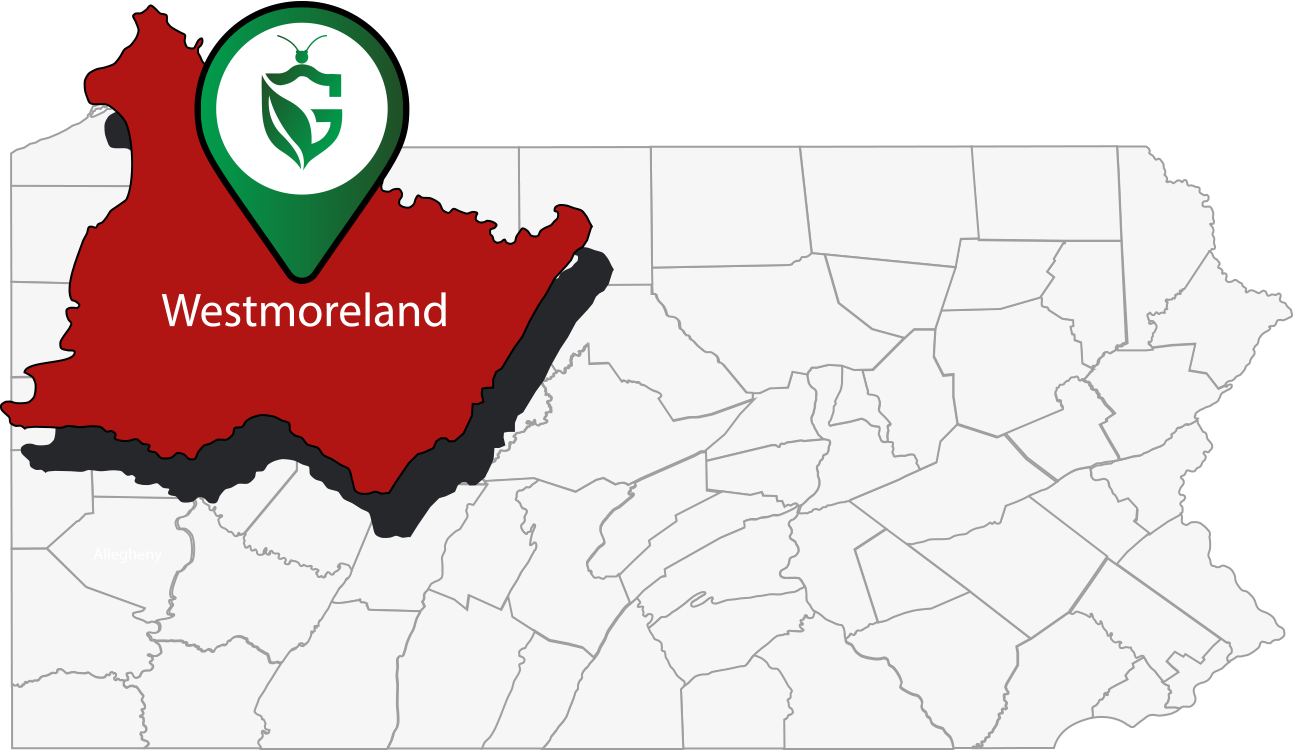 Murrysville Lawn Care Services
Living in Pennsylvania, we have exposure to the wonderful weather that each season brings—from sunshine to snow. However, the drastic weather and temperature extremes can make maintaining a healthy lawn extremely hard. Lucky for you, at D-Bug, we have mastered lawn care in Murrysville! Our lawn care technicians have an eye for detail and know just what your lawn needs right when it needs it. With D-Bug on your side, you can be sure your lawn will be looking its best all year long.
Effective Treatment By The Local Experts
We know what treatments work best on our lawns. We also know that every lawn is different and requires a custom and individualized treatment plan. Our lawn care in Murrysville is a comprehensive solution to your lawn care needs.
Before we do anything to your lawn, one of our highly-trained technicians will conduct an inspection of your home and lawn to identify any problematic pests, wildlife, plant diseases, moisture, and leaking.
From there, they will create a customized course of treatment for your lawn.
Because the goal is to provide customers a long-lasting healthy lawn, we return on a recurring basis to ensure optimal results.
Weed Control in Murrysville
A weed-free lawn is every homeowner's dream but rarely is it a reality. No matter how frequently you pull them or apply store-bought treatment, stubborn weeds like crabgrass, oxalis, and nutsedge can find a way to invade your lawn and threaten the health of your turf. If a weed-free lawn is starting to feel like an unachievable goal, let the experts at D-Bug Pest Control help. With our top-quality, recurring weed control in Murrysville, we'll get rid of them once-and-for-all. Contact us today and make the lawn of your dreams a reality!
Get Lasting Results with Recurring Weed Control
If you have ever dealt with weeds before, you don't need us to tell you that it takes more than one treatment to completely get rid of them. When it comes to weed control, the best way to get the lasting results you want is to set up recurring services. Partner with D-Bug Pest Control for our recurring weed control in Murrysville and receive the following services:
A thorough lawn inspection to determine the types of weeds in your lawn and the best treatment methods for your unique situation.
A treatment plan tailored to meet your needs as effectively as possible.
Family-friendly products and methods for safe weed removal.
Follow-up services to ensure your lawn remains weed-free all year! 
Mosquito Control in Murrysville
Transform your outdoor living experience and reclaim your space from mosquitoes. Our expertise coupled with the latest techniques and EPA-approved products will ensure a mosquito-free environment for you and your loved ones. Contact us today to schedule your free inspection and get rid of mosquitoes in Murrysville.
Looking for Lawn Care Around of Murrysville?
We also provide lawn care in the following cities surrounding Murrysville:
Our Guarantee
Should pests persist in between scheduled treatments, simply let us know and we'll re-service your home for no additional cost to you. That's our guarantee to you!
Image