Image
The Best Lawn Care in North Huntingdon For 80+ Years
What kind of problem are you having? Select all that apply.
Lawn Care in North Huntingdon
It's frustrating when you spend long hours working on your lawn and it's still not looking its best. At D-Bug Pest Control, we'll make sure your lawn is kept healthy and luscious year-round. If you want the best lawn in North Huntingdon, we're here to help!
With over 80 years of experience working locally, you can trust our North Huntingdon Lawn Guard specialists to provide thorough and trustworthy service. Everything we offer includes products and services we would use on our own lawns! As a local business, we take pride in providing the best service we can to our neighbors. Team up with D-Bug Pest Control, and we will do everything we can to keep your lawn healthy and you happy!
Image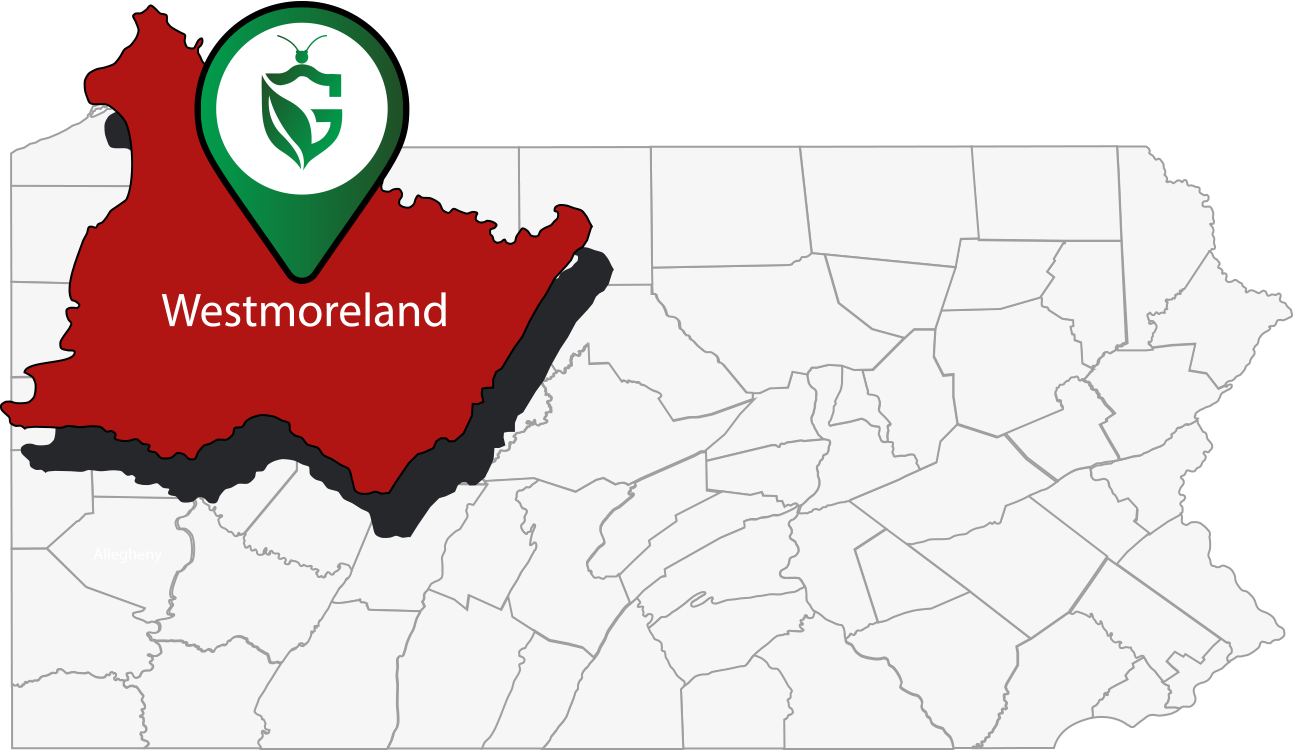 North Huntingdon Lawn Care Services
With the variety of weather we get in Pennsylvania, it's hard to maintain a healthy lawn! Don't let your yard bear the damage. With our North Huntingdon lawn care, you can get a healthy lawn no matter what condition it's in. Harsh winters and hot summers will no longer be a troubling thought. Trust us for lawn care in North Huntingdon, and we'll revive your lawn with family-friendly, effective products all year long. Additionally, we offer pest control treatment in North Huntingdon, providing long-lasting relief and protection against pests.
New Lawn Care Customers Get A Free Soil Test
Real, Long-Lasting Results
Looking for real and noticeable results? When teaming up with our North Huntingdon lawn care technicians, you'll be provided with effective and family-friendly treatments that will leave your lawn looking and feeling healthy. With many years of experience with lawn care in North Huntingdon, we understand the conditions your lawn is put through. Curious about what our lawn care in North Huntingdon entails? Here's what we'll do for you:
Provide a detailed 50-point inspection of your home.
Create a customized treatment plan for your lawn.
Treat your lawn using low-risk products.
Return on a recurring basis, for long-term results.
Unique Lawn Care Treatments For You - 80 Years of Experience!
Everybody's lawn is different, which is why we offer customized lawn care treatments. After inspecting your yard, we will determine what your lawn needs and what we can do to help. During the entire process, our North Huntingdon lawn technicians will provide great attention to detail and treat your lawn with the best possible products. Here's what our North Huntingdon lawn care treatments can include:
Fertilization
Aeration
Overseeding
Soil Testing
Lime Application
Fungicide Treatments
Weed Control
Grub Control
Tick Control
And more!
Weed Control in North Huntingdon
Everyone deserves a lawn they can be proud of—one without unsightly weeds like crabgrass, dandelions, and clover. While trying to eliminate weeds on your own is difficult and often unsuccessful, unwanted foliage doesn't stand a chance against our weed control in North Huntingdon. We use family-friendly products to target existing weeds and prevent new ones from sprouting.
When you partner with us for weed control in North Huntingdon, we will:
Complete an inspection to determine what weeds are growing.
Create a custom maintenance plan that's unique to your property's needs.
Eliminate existing weeds with effective post-emergent solutions.
Prevent new weed growth with advanced pre-emergent treatments.
Return regularly to keep weeds at bay all year long.
Looking for Lawn Care Around of North Huntingdon?
We also provide lawn care in the following cities surrounding North Huntingdon:
Our Guarantee
Should pests persist in between scheduled treatments, simply let us know and we'll re-service your home for no additional cost to you. That's our guarantee to you!
Image