Image
The Best Lawn Care in Irwin For 80+ Years
What kind of problem are you having? Select all that apply.
Lawn Care in Irwin
Lawn care is of utmost importance to homeowners — but did you know that it's more than just green grass? Here at D-Pug Pest Control, we've been creating beautiful lawns for homeowners just like you for over 80 years. With our Lawn Guard services in Irwin, we'll take care of all aspects of your lawn's health so that you don't have to do it yourself.
While we may enjoy all four seasons in Pennsylvania, it doesn't mean that our lawns do. Ever-changing weather patterns and temperatures put our lawns at risk of weeds, diseases, pests, and flooding, and more. The task of DIY lawn care treatments can be overwhelming—but that's why you have us! D-Bug Pest Control has been providing lawn care in Irwin since 1939, giving us over 80 years of experience perfecting our lawn care regimen. Not only that, but we also offer professional pest control in Irwin, removing pests from your home and keeping them gone.
Image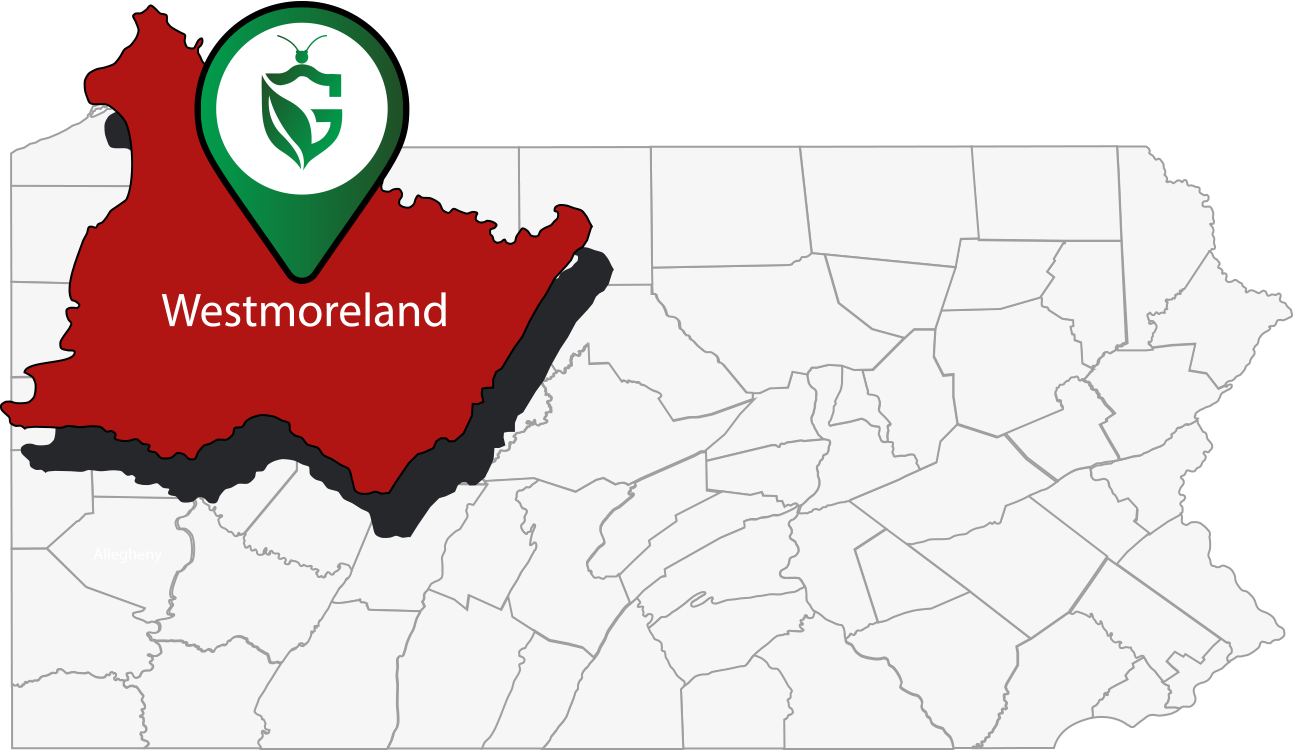 We'll Give You A Customized Lawn You Love
No two lawns are the same, and just like the human body, they need consistent care and nutrients to stay healthy. We at D-Bug Pest Control pride ourselves on employing the highest trained lawn care experts who will work with you to create a customized-to-your-lawn treatment plan. Your lawn will receive everything it needs to stay healthy throughout the year, including:
Fertilization
Weed Control
Grub Control
Tick Control
Fungicide Treatments
Lime Application
Overseeding
Aeration
Landscaping
Soil Testing
And more!
Get A Free Soil Test When You Sign Up For A Lawn Care Plan Now!
The Best Lawn Care For You
When you team up with D-Bug Pest Control for your lawn care in Irwin, you get a thorough lawn treatment plan that makes your dream yard come to life. Over the past 80 years, we developed the perfect process to asses every lawn by:
Completing a 50-point inspection of your lawn and home
Identifying problematic weeds, pests and wildlife, plant diseases, and more
Developing a custom lawn care treatment plan
Treating your lawn with family-friendly products
Scheduling recurring follow-up visits for year-round results
Looking for Lawn Care Around of Irwin?
We also provide lawn care in the following cities surrounding Irwin:
Our Guarantee
Should pests persist in between scheduled treatments, simply let us know and we'll re-service your home for no additional cost to you. That's our guarantee to you!
Image